Tuesday, December 25, 2018
Friday, December 21, 2018
Wednesday, December 19, 2018
I certainly don't do as much Christmas decorating as I used to when I was younger. In fact, since my son passed Christmas is always a bittersweet time for our family.
But this year it has been easier to get in a festive mood, so we got out all the old Christmas things and tried to use them in new ways. The above wreath is decorated with clear bulbs that my sweet grandson and I tie-dyed to be pink in color. They turned out lovely and I was able to use them in this old wreath. I have it mounted on an old bird stand and it is proudly displayed in our living room.
Our tree is only about three and a half feet tall and it sits on a desk and the end of our main room in the house. My sweet sister in law gave me a Christmas book a few years back with all kind of handmade papers and cards. This year I took it apart and used it to decorate my little tree.
When you retire and live on a fixed income it is not possible to go out and buy new each Christmas so I reuse things each year. Besides......Brad and I don't need anymore stuff....I'm trying to get rid of stuff I have....not acquire more.
I laid my mom's high-school autograph book and my ex-husbands old social studies book at the base of the tree. I like including things from people who have passed on in my Christmas scheme.
Old Christmas things I have made in years past decorate our little table as well. Just looking at these things bring back so many wonderful memories of Christmases during my lifetime.
By using personal items of people I love it seems as though they could be right here with me celebrating the holiday.
We always have an amaryllis and this one looks like it will grow to reach the sky before it blooms. haha....
Here is another wreath I made years ago and I simply put a Christmas post card in the middle and changed the look a bit.
I have a large collection of nut crackers I have managed to collect over the years. The above are the Three Kings, they really are my favorites. I just don't have room to display my collection so I put out what pleases me and spread it out all through the house.
An old Santa head the was broken from the body was put onto an old bed spring and made as a decoration in one of the bathrooms.
Silly things that make me smile.....after all isn't that what the holidays should be. Smiles and laughter and love spread all around.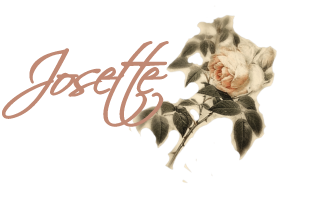 I have shown this work of mine in a previous post. Like most things I do....I'm always revising and refinishing until I achieve t...

Today is our anniversary......I'm always one for simplicity with words....... Hopefully we will have 33 more. I lo...